10/18
The Coates family celebrated Emma's 7th birthday this week.
エマ7歳のお誕生日をむかえました
And we invited all of Emma's friends and family over for a birthday party.
そして、先週末にお友達を招待してお誕生会ができました。
The theme of the birthday party was...gymnastics :)
お誕生会のテーマは・・・体操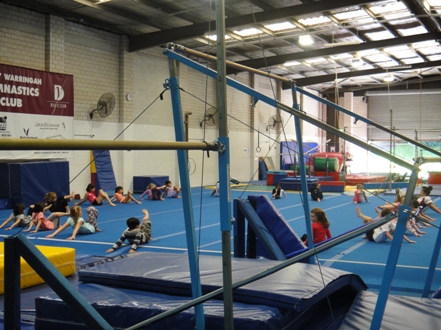 To start off with, 2 instructors took the kids through a program more focussed on fun for the first 90 minutes.
まずは、2人の先生がついて、1時間半の体操パーティ。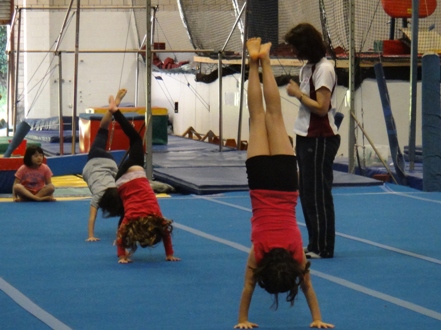 Of course they started off with stretching... :)
準備体操からはじまり・・・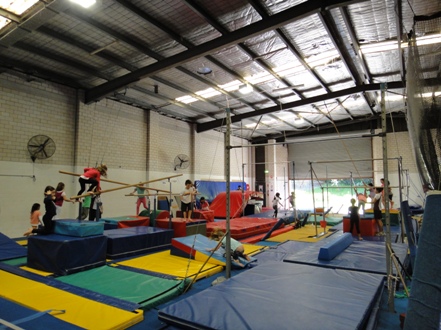 Parallel bars and the rope...
鉄棒や縄の競技・・・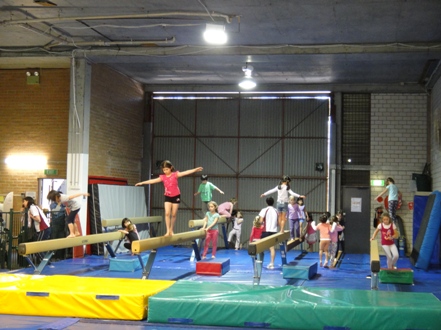 Then some balancing beams, and more. The kids got a good sweat up before the...
平均台・・・・とたくさん体を動かしていい汗をかきました
Cake!!
そして、腹ごしらえとケーキ
Mama did a great job putting together some little lolly bags for each of the kids.
前もって、お菓子やジュースを袋にいれて用意。
Mama also organised the cake: we thought a crockenbouche would be easy to pull apart and serve, we just didn't count on so many kids not liking toffee :))
ケーキは、簡単に切り分けられたらと思い、クロカンブッシュにしました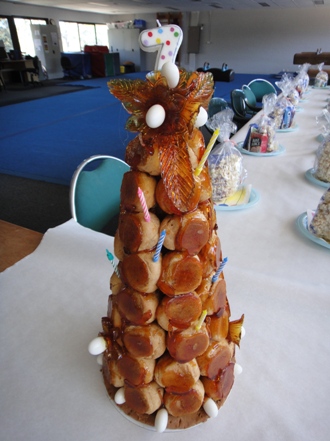 It was a very loud party (as you'd expect from 23 kids aged about 6!) but Emma had a great time as you can imagine. She really did look very happy :)
ワイワイガヤガヤとうるさかったお誕生会・・エマもみんなに大きな声でお誕生日の歌を歌ってもらい、うれしそう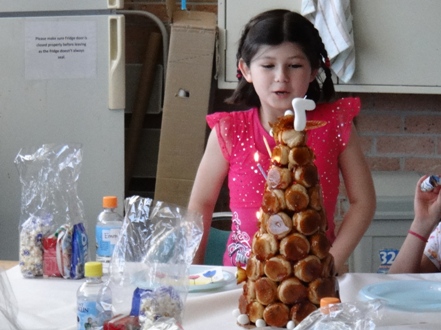 約20人のお友達とお祝いができて、とても喜んでいました。
And thankyou to all of Emma's friends for the lovely presents. Emma's never seen so many gifts all for her!
そして、プレゼントもた~~くさん。
There's certainly something special about opening presents when you're a child. Actually, when you're just about any age!
プレゼントあけるの・・ほんと楽しいね
Mama and papa were just very happy (relieved?!) that the day went well without any problems, and Emma had a really special day to remember, surrounded by her friends and family.
エマがとても楽しんでいた様子をみて、私たちも一安心。
そして、無事パーティが終了して、これまた一安心の私たちです。
エマが今のスクールへ転入してちょうど一年。たくさんのお友達がエマのお誕生日をお祝いしてくれて心からうれしく思います。
Emma, we all wish you a good year :) Happy birthday!
いい一年になりますように~~☆☆☆